Intro
Gladiator Beasts... What can really be said about them? How about how incredibly under rated they are? Maybe the unexpectedly fast power? And of course there is my favorite part, Heraklinos. I really think this archetype deserves way more credit then it gets. But I have noticed a few people around dueling network who have no idea what they are doing. Now there are a few versions of this deck, but I will be focusing mainly on the Glad Hero aspect.Gladiator beasts all have the same part of their effect. If they attack, at the end of the battle phase you may return them to the deck and special summon another Gladiator Beast with a different name, that's when the fun begins and their eal effects activate. Unlike petty much everyone else, they work off the contact fusion system, as in they can fuse simply by being on the field together, and as an added bonus, they get sent back into the deck when you do. It serves as a really easy way to keep the graveyard empty of monsters and keep your deck full of options.
The Monsters
Before I start this I should meantion, there are more Glads then I will be showing. But in my honest opinion, they ae useless, and will just weigh you down.
Bestiari
This is key to the decks composition, and needed for the main play which leads to victory, but I will get to that later. When he is special summoned by the effect of another Glad you can destroy up to 2 spell or trap cads on the field.
Laquari
Here we have your beat stick, a heavy 1800 attacker who gains 300 att when he is summoned by the effect of a glad, and is also a key part of the main stratagy.
Darius
A fun little treat to carry in your deck. With 1700 att he is another beat stick, and when he is special summoned the the effect of a glad, you can special summon one Gladiator Beast from you graveyard, but their effect is negated. Good to get a fast contact fusion out when you need it.
Mumillo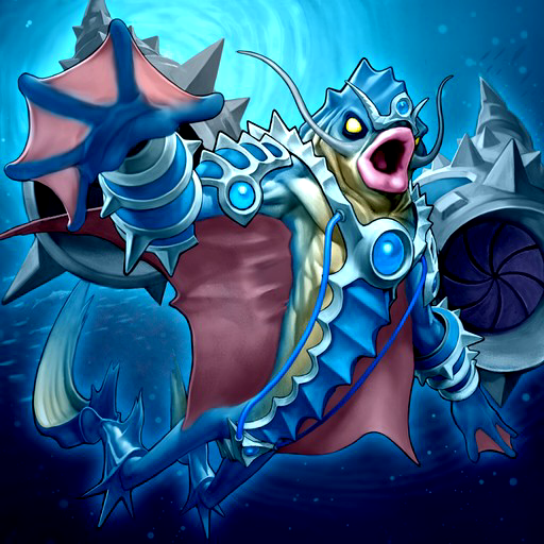 This is a fu little sea critter then should not be overlooked in any way. Whe he is blah blah blah you can destroy one monster on the field. If you like to play pop corn, he's your man... Fish... Thing.
Retiari
Yay, another man fish thing. I mean reptile. Yeah, special summon, emove a card in your opponent's graveyad from play. Good fo most of the decks now a days considering how heavy the use of the grave is.
Equiste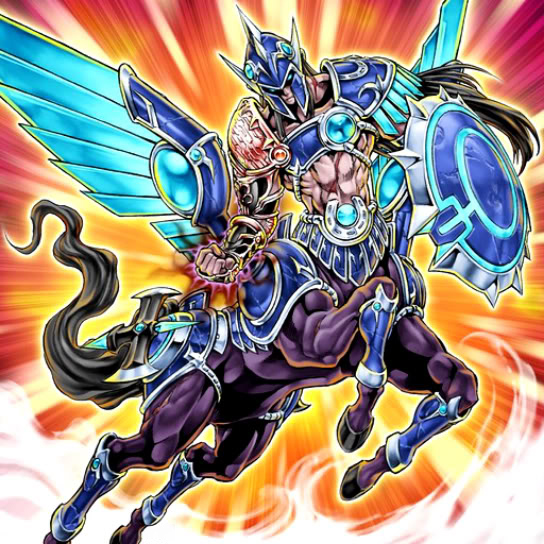 Thnis one is kinda debatable, I may even take him out of my deck. I never use him, but he;s still a good monster. Blah blah blah, add a gladiator beast from you gaveyard to your hand. Good if you need something back, but typically it's better to go for Darius.
Test Tiger
Running this animal at 3 is a must in this deck. He can be special summoned from your hand to the field if you control a Gladiator beast, and you can tribute him to immediately activate the retun to deck effect of a gladiator beast you control. Great for settig up early plays.
Hoplomus
I meant to put this in before Tiger but whatever. He's you wall. Not much else to say.
Essedarii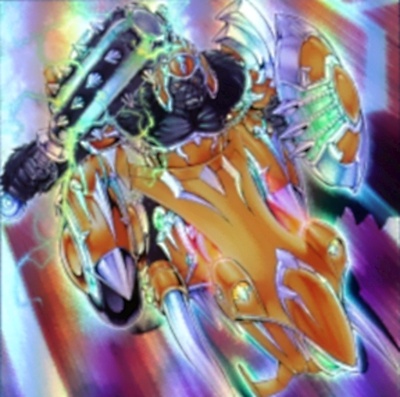 This would be the first of the fusion monsters. No effect. Just return two glads to the deck. 2500 beat stick...... MONKEY!
Gyzarus
Whoop! This guy kicks some major ass. Send Glad. Beast Bestiari and another Glad of your choice to the deck to special summon him. When you do you get to pop up to two cards of your choice. And as a added bonus, when he attacks, at the end of the battle phase, you can return him to the extra and special summon 2 Glads back tot he field. Remember this, cause I'm gonna do this thing, where I blow you mind.
Heraklinos
He be my bud. Seriously. This is like Shien, on steroids. It may seem like a lot to summon him, but don't worry, I'll explain. You need Gladiator Beast Laquari, and 2 other glads of you choice. 3100 Beat Stick. When a trap or spell card is activated, you can negate and destory it by discarding one card. He is by far my favorite monste in the entire game, and it's not had to see why.
Elemental Hero Prisma
This is the only E-Hero I will discuss, although there is more, simply because he is the only one diectly related to the glads. You know his effect, eveal a fusion monster, send on of the materials to the grave and boom, he has the name of the card you sent.
The Combo
This is the stratagy I have been telling you about, now thee ae two ways of doing this, and I will go over both.
1.
Have a gladiator beast on the field, summon Prisma, use his effect, reveal Gyzarus, and send Bestiari. Contact fuse the exsisting glad and your prisma to bring out Gyzarus and attack. Use Gyzarus' effect and SS Laquari, and Darius. Use Daisu to SS Bestiari from you grave. Now contact fuse all 3 to SS Heaklinos and just negate til you win.
2.
This one is a little faster and only takes on turn. Summon Prisma and use his effect to reveal gyzarus and send Bestiari. Then special summon test tiger from your hand. Use tiger's effect, send prisma back to your deck, SS Darius, SS bestiari, and contact fuse for Gyzarus. Now unffortunately this combo stops here. But it's nice to pop your opponents back ow to set up for your next turn to get your Heraklinos out, but it is still a little disapointing to not do it in one turn. You can do this with a glad beast already out, but at that point why waste the test tiger, just use the first combo.
Deck Composition
This is my personal deck, and from a ton of experience it works fantastically. Just make sure you know what you are doing before you use it.
https://i.imgur.com/lPDgY.png
Conclusion
They are fun. That's it. They ae fun to use, and way stronger then you would first think. Not much else to say. Go rape the meta-game with you new found knowledge.